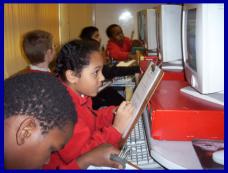 Welcome to the Toolkit -
Resources for Leaders in Mathematics Education
Change is made by people - but people are more effective when they have well-engineered tools that suit their purposes.
Note: This is a static, archived copy of the website for a project that finished in 2007. Much of the material here is still useful and worth preserving, but obviously some of it is now out-of-date, particularly in relation to current standards and curricula. Some features may not work correctly and there will be some broken links, invalid email addresses. For more recent work by members of the Toolkit team see The Mathematics Improvement Network and The Math Assessment Project.
---
This toolkit is designed to support leaders of systematic improvement in K-12 mathematics education.
Are there obstacles? Of course. Leaders face challenges

in terms of district organization, professional development, narrow tests, students' mathematical learning, and more.
The MARS team has asked teacher leaders, mathematics specialists, district superintendents, curriculum and assessment developers, evaluators, and researchers to identify the strategies

and tools
they have used to deal with their challenges.
This site offers a growing collection of resources to help leaders provide high quality mathematics instruction to all students, and do well on measures of adequate yearly progress.
How does this toolkit work? Click here for an overview of how this website is organized. You'll see how to identify challenges you face, find ways to think about them, hear stories from others, and get access to tools that are useful for dealing with them.